av_0
I have not written any letters this month. I will be working on all replies in November. Even if I've owed you a letter for a while & you've given up on my stupid ass, you will be getting a letter.
In that respect, my beautiful friend Miranda

emeralddreamz
is on the hunt for a few good penpals. I have some absolutely wonderful penpals, I thought one of you fantastic ladies on my f-list would be interested in writing to her. She lives in the US, for anyone possibly concerned about postage.
2011 Christmas Cards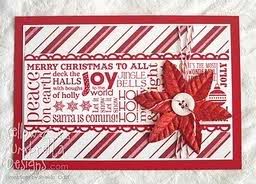 Please comment if you want a card from us. I am aiming to send them all in the third week of November. If I do not have your address, I will message you. Since this post is public, I urge you not to post your address, unless of course you just don't give an arse.
I have no reason NOT to send cards. I have 6 books of stamps that we were going to use for the wedding invitations, and ended up hand-delivering all of them. I have stamps to go around.
====================================
We are getting married in 3 days. My dad arrived last night. I was vibrating with excitement that entire day & could not sleep after I had gotten off work at 9:30. His friend Tony drove him from
Île-à-la-Crosse
to my front door. He spent the night & the girls gave him breakfast in bed (well, tried to. he wandered in the kitchen). They used a mickey mouse plate for his toast and sunny side up eggs and chose a heart mug for his coffee.
The twins are arriving tomorrow. Not sure when Megan & her family are coming, but

melodierae
& her family are arriving tomorrow. I cannot wait. It's been 11 years since my sisters and I have been in the same home with my dad. I will cry, I know it.
♥